Cathi Chamberlain is the featured speaker at our next meeting on Tuesday, October 11. Cathi, the author of "Rules for Deplorables", has been managing the campaign for J6 victim Jeremy Brown. Jeremy is currently the Republican candidate for the Florida House of Representatives for District 62. So you won't want to miss this blockbuster presentation.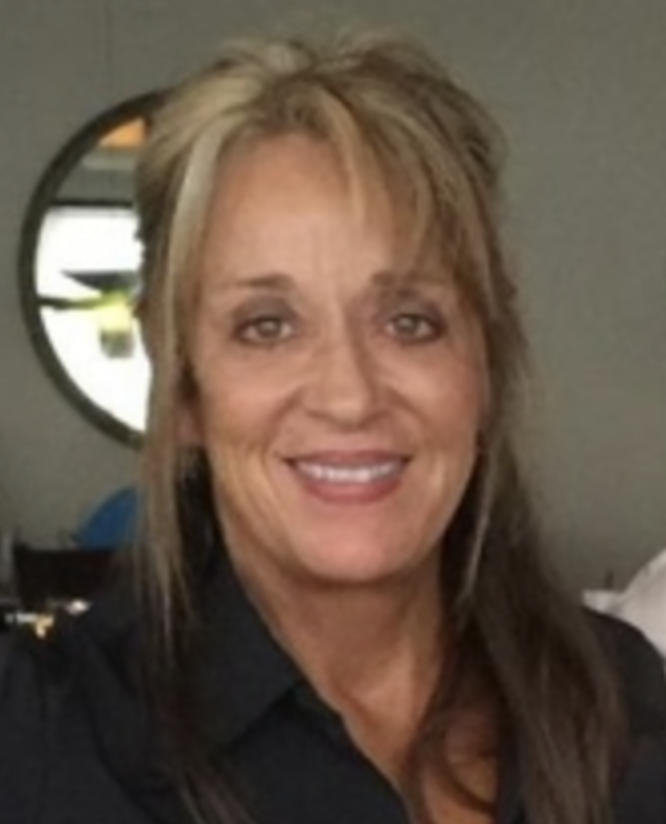 In this Email
An Important Message from Jack May, President of Manatee Patriots
Biden Blames Hurricane Ian on Climate Change
This is How A Real Leader Tackles A Natural Disaster
Register to Vote Before It's Too Late
Voting in the Wake of Hurricane Ian
Sign Up to Be a Poll Watcher on Election Day
New RPOF Florida Victory Campaign Launched
Support Our Republican Candidates
Sign Up for the Florida Fair Elections Coalition Brown Bag Lunch
Fundraising Event for Gov. Ron DeSantis, October 21
Join Us for Oktoberfest 2022
Next Meeting Details:
Who: Cathi Chamberlain
When: Tuesday, October 11 at 6pm
Where: Mixon Fruit Farms
2525 27th Street East, Bradenton, FL 34208
An Important Message from Jack May, President of Manatee Patriots
An incident at a recent meeting compels us to restate the purpose of our organization and to establish new rules for attendance. You can download Jack's full message by clicking this link.

From The Epoch Times
Biden Blames Hurricane Ian on Climate Change
Talk about adding insult to injury! On Wednesday, Joe Biden toured the devastation on Ft. Myers Beach caused by Hurricane Ian. Despite the show of unity with Gov. DeSantis, Biden began his remarks by suggesting that climate change was responsible for the recent storm. Yet a recent study by NOAA and other weather experts suggests that such claims are entirely without merit. To read the full article, simply click on the image below.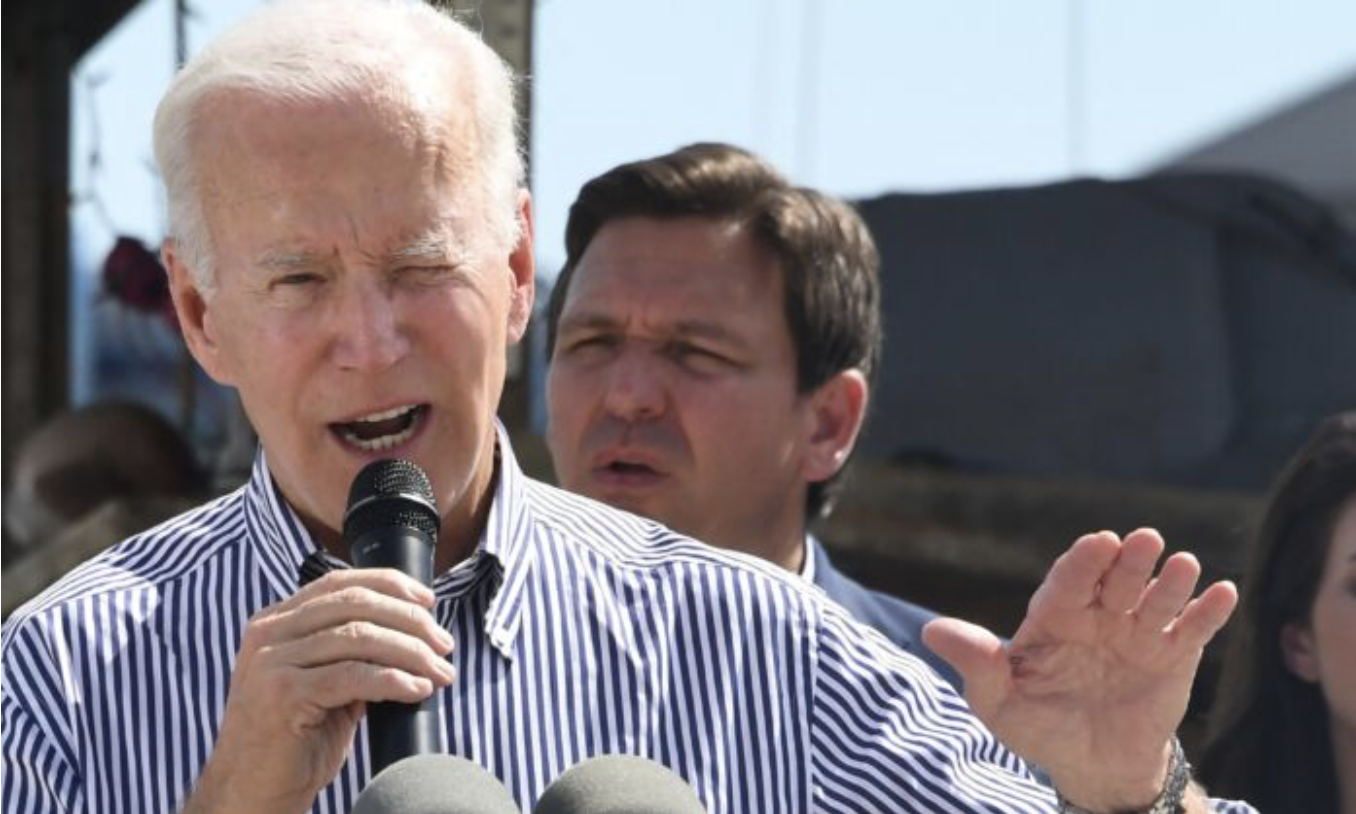 This is How a Real Leader Tackles A Natural Disaster
Our Republican State Committeeman and friend, Dave Matthews, shared the following YouTube video of a recent interview between Jesse Waters of Fox News and Gov. Ron DeSantis. While Biden blames climate change, Gov. DeSantis is focused on getting things done for the people of Florida. To see the entire interview, simply click on the image below.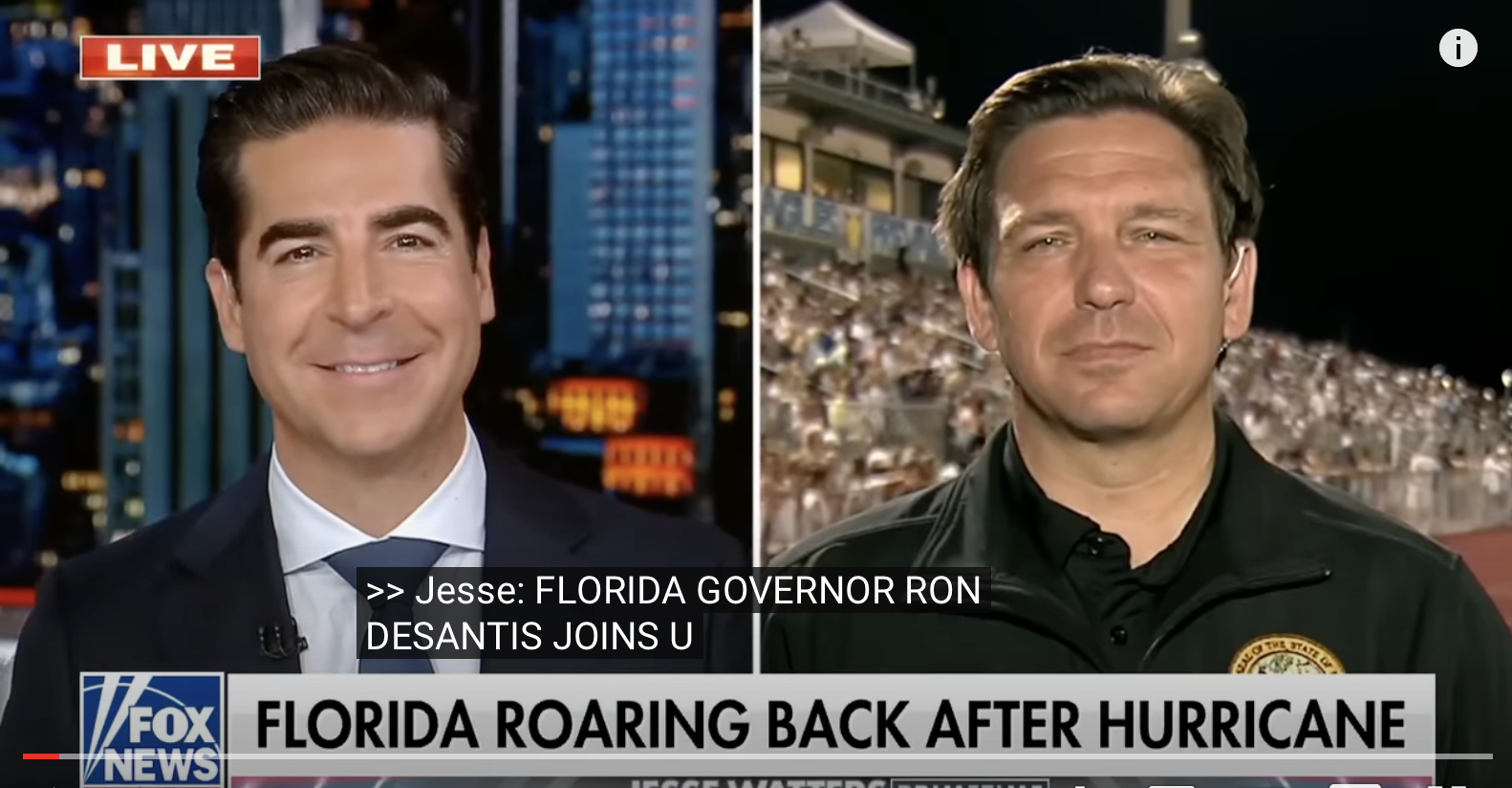 Register to Vote Before It's Too Late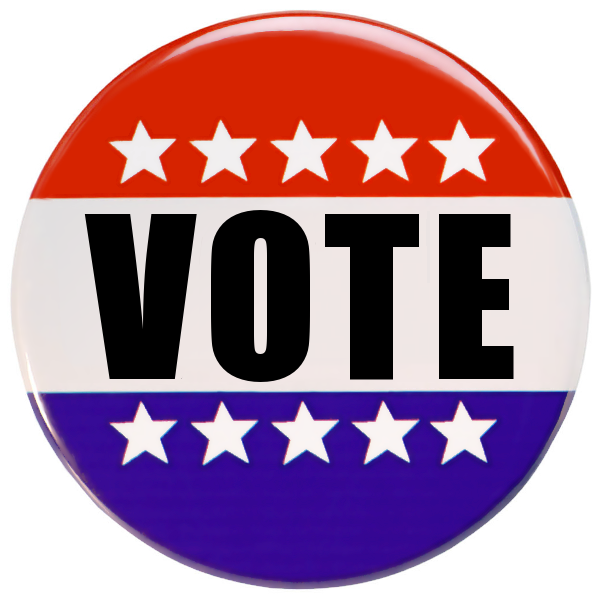 Florida Statute 97.055 states that newly registered voters are eligible to vote in an upcoming election as long as the registration has been submitted 29 days in advance of that election. This deadline is this coming Tuesday, October 11. So if you have not yet registered to vote and you want to vote in the midterm election on November 8, you must register prior to October 11. We suggest that you visit the Manatee County Supervisor of Elections website to determine the ways in which you can register. To do so, kindly click on the button below.
Voting in the Wake of Hurricane Ian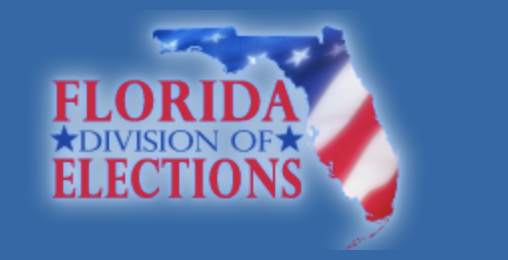 Like it or not, an increasing number of Floridians are taking advantage of Vote By Mail (VBM) ballots. These have already been mailed to the homes of Manatee County residents last week. But what happens to our neighbors in Charlotte, Lee and Collier counties who had their homes destroyed by Hurricane Ian? Many areas in SW Florida are still without power and polling places in the path of the storm were certainly affected. What's more, these are traditionally counties with a large number of Republicans and the absence of their votes could have a serious impact on the midterm elections. So we went to the Division of Elections website (to go there, click this link) and discovered that as of today no special provisions have yet been made. In fact, Collier County is not even mentioned while Sarasota County is on the list. The only Emergency Order we were able to find is that Campaign Finance Deadlines in some counties have been extended. We will continue to monitor the situation and hope that Secretary of State Byrd acts quickly to insure that SW Florida voters can indeed securely cast their votes.
Sign Up To Be a Poll Watcher on Election Day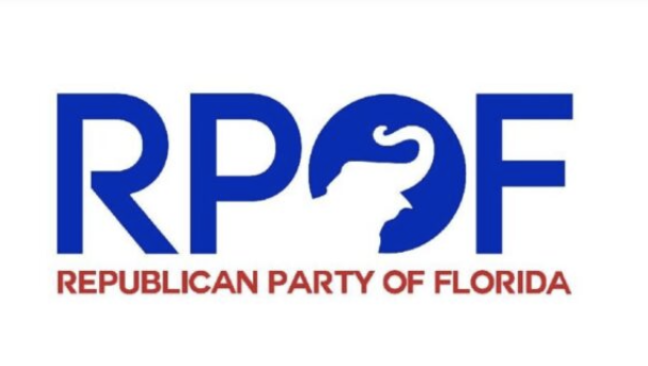 We are actively seeking volunteers to be a Poll Watcher on Election Day. To do so you need to:
Fill out a Volunteer form

Complete a 1-hour training session
To get your name on the list, fill out the Poll Watcher volunteer form by
clicking here.
Then simply attend a training session online. The Republican Party of Florida is now offering Poll Watcher training almost every evening at 6pm until October 26. To register for a training session, just click this link. Deployment lists are being formed now so please get registered and trained as quickly as possible. Please note that even if you were a Poll Watcher during the primary election, you must re-register and take a training session.
Support Our Republican Candidates
New Florida Victory Campaign Launched

Perhaps one of the most important midterm election of our lifetimes is less than a month away. And while evidence of a "Red Wave" can be seen everyday, we have learned from past elections that nothing can be taken for granted. So the Republican Party of Florida (RPOF) has just launched a new campaign to insure that all Republican candidates prevail on November 8.
This campaign focuses on two activities:
Neighborhood Canvassing in your Precinct (Door-to-door talking with your neighbors)

Phone Banking (Reaching out by phone to encourage Republicans to vote)
The RPOF will be using the Campaign Sidekick application to facilitate and manage these activities.
To participate, all you need to do is to:
The RPOF will provide you with further details once you are registered.
The RPOF is partnering with a number of organizations throughout Manatee County in this important effort. We are asking all subscribers to sign up today and be part of the victory!
Sign Up for Florida Fair Elections Brown Bag Lunch

Florida Fair Elections Coalition (FFEC) is a group dedicated to improving the election system in the state of Florida. This active group hosts a weekly Zoom meeting to discuss important topics related to Election Integrity. The list of speakers include subject matter experts from across the country and their discussions provide deep insights into our elections system. The meetings are held Thursday at noon. In order to participate you are asked to complete a short form, the link for which is provided below. Once complete, you will receive a Zoom meeting link directly from the organizers. So sign up today and learn how you can help improve our election systems! Click the button below to go to the form.

Join Us for Oktoberfest 2022!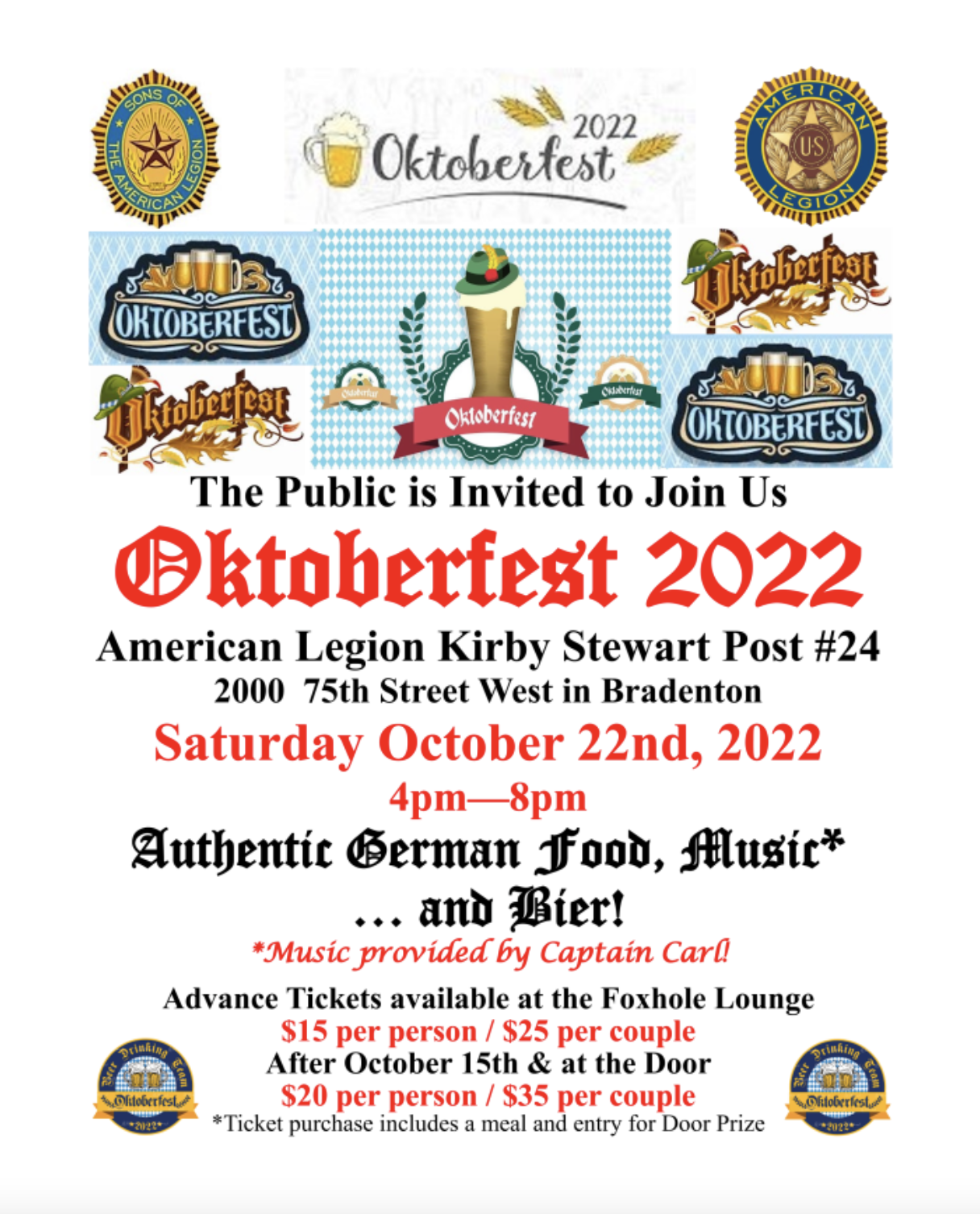 An Informed Citizenry is the best weapon against Tyranny!
Now more than ever, Conservatives need to be organized and informed. There still remains a number of Manatee Patriots subscribers missing vital information. So we are providing a link so that you can update your information in order for us to keep you informed on important issues, meetings, and events. To do so, simply click this link.