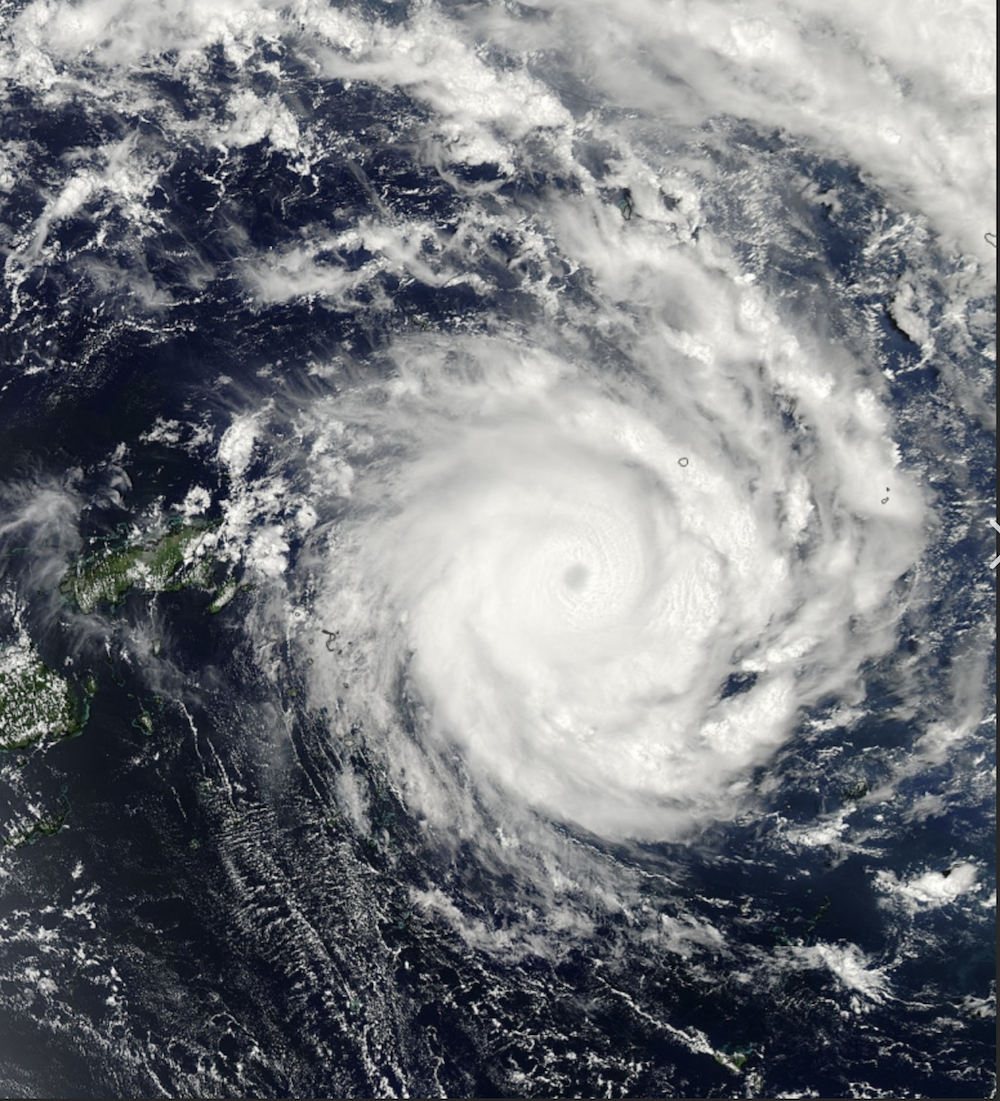 Lots of activities have transpired since our last meeting. While the Greater Tampa Bay Area had been spared the full wrath of hurricane Ian, our neighbors to the south and east have been hit fairly hard. We will provide some information on how you can help later in this newsletter.
The good news is that our publication schedule has been resumed and we are indeed glad to be back.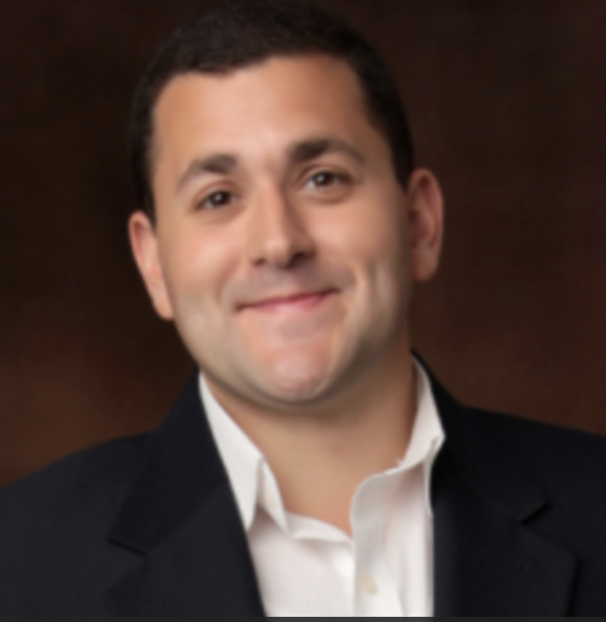 Tuesday evening was our first meeting since the hurricane when attendees heard the incomparable Nick Adams. Nick is a best selling author, lecturer and a true patriot. He shared some insights into his background as well as current activities in promoting patriotism in our schools. To check out the videos from our past meeting, just click here and you will be redirected to the "Past Meeting Videos" page of our website.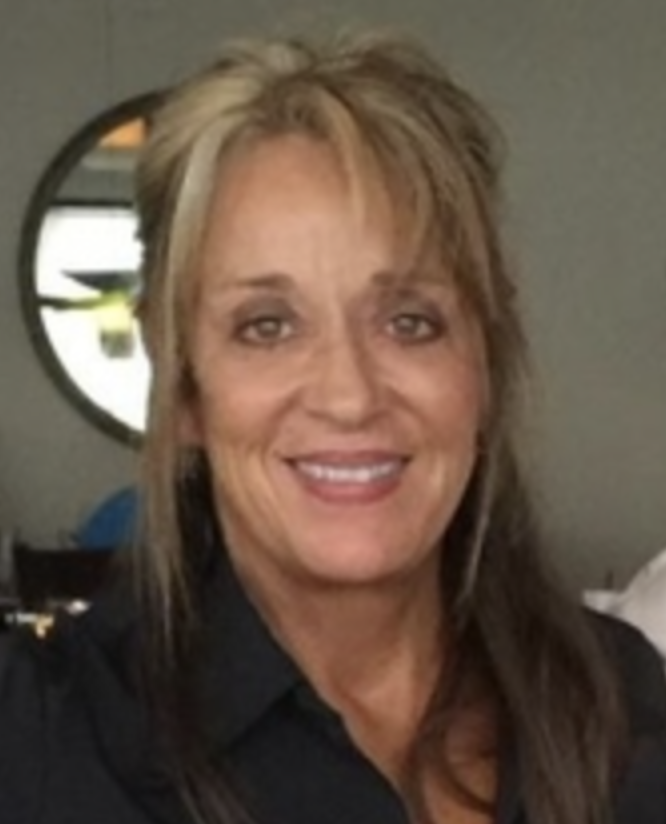 Next week our featured speaker will be the author of "Rules for Deplorables" -Cathi Chamberlain. Cathi has been managing the campaign for J6 victim Jeremy Brown. Jeremy is currently the Republican candidate for the Florida House of Representatives for District 62. So you won't want to miss this blockbuster presentation.
In this Email
Lending a Hand to Victims of Hurricane Ian
Register to Vote Before It's Too Late!
Sign Up to Be a Poll Watcher on Election Day
Support Our Republican Candidates
Let's Help Cindy and Amanda Win in November!
Sign Up for the Florida Fair Elections Coalition Brown Bag Lunch.
Next Meeting Details:
Who: Cathi Chamberlain
When: Tuesday, October 11 at 6pm
Where: Mixon Fruit Farms
2525 27th Street East, Bradenton, FL 34208
Lending a Hand to Victims of Hurricane Ian
Hurricane Ian has left thousands of people homeless and in desperate need of basic necessities. So we are asking all subscribers to lend a hand in the following ways: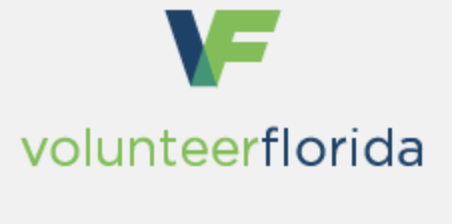 Volunteer Florida is an organization devoted to helping Floridians recover from the ravages of hurricane Ian. They are the group preferred by Governor DeSantis in getting help to the people who need it. You can donate or volunteer your time through this great organization. To learn more, just click this link.
Closer to home, Jennifer Wayman shares the following information from a group helping out in Myakka City: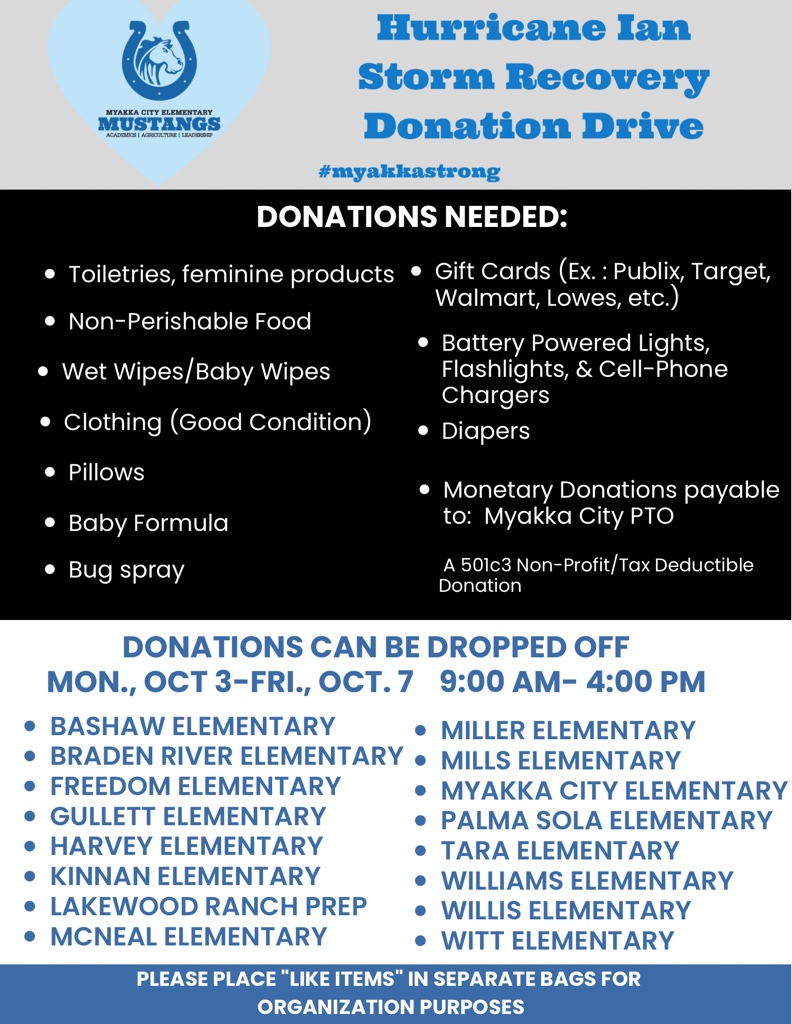 Register to Vote Before It's Too late!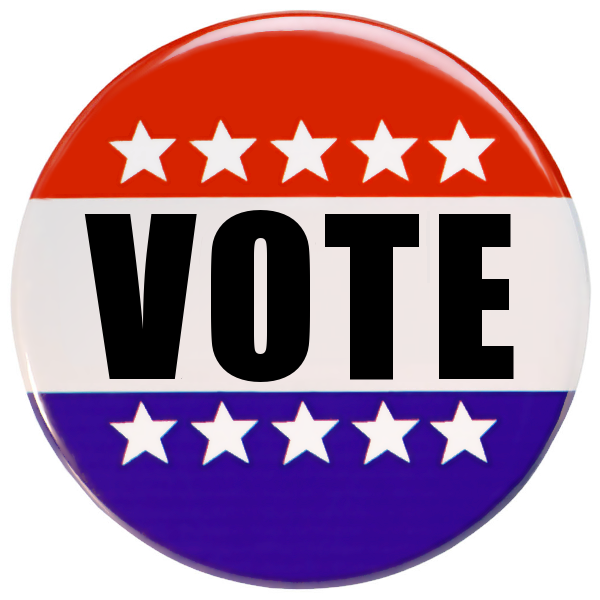 Florida Statute 97.055 states that newly registered voters are eligible to vote in an upcoming election as long as the registration has been submitted 29 days in advance of that election. This deadline is October 11. So if you have not yet registered to vote and you want to vote in the midterm election on November 8, you must register prior to October 11. We suggest that you visit the Manatee County Supervisor of Elections website to determine the ways in which you can register. To do so, kindly click on the button below.
Sign Up To Be a Poll Watcher on Election Day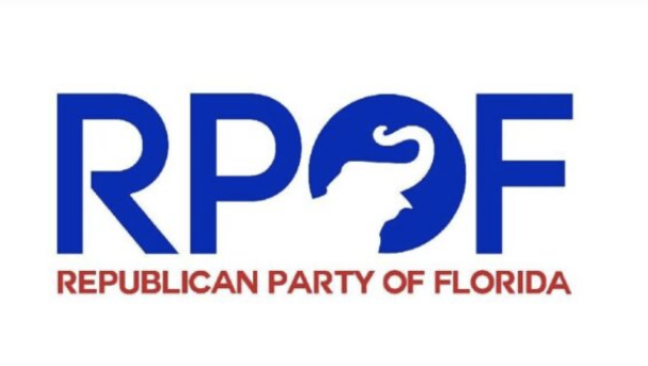 The deadline for volunteering to be a Poll Watcher during Early Voting has passed. However, you can still participate as a Poll Watcher on Election Day. To do so you need to:
Fill out a Volunteer form

Complete a 1-hour training session
To get your name on the list, fill out the Poll Watcher volunteer form by
clicking here.
Then simply attend a training session online. The Republican Party of Florida is now offering Poll Watcher training almost every evening at 6pm until October 26. To register for a training session, just click this link. Deployment lists are being formed now so please get registered and trained as quickly as possible. Please note that even if you were a Poll Watcher during the primary election, you must re-register and take a training session.
Support Our Republican Candidates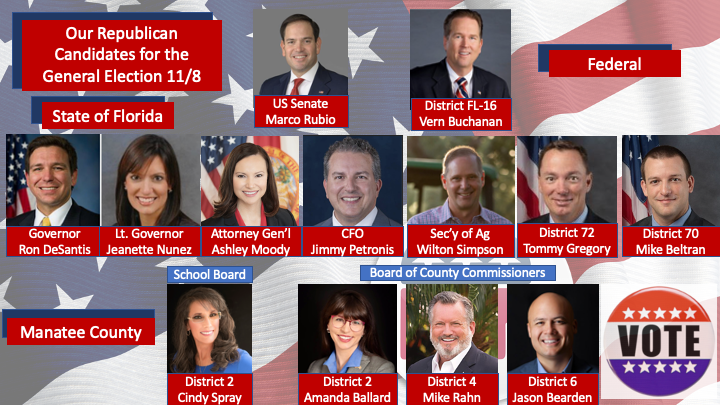 Let's Help Cindy and Amanda Win in November!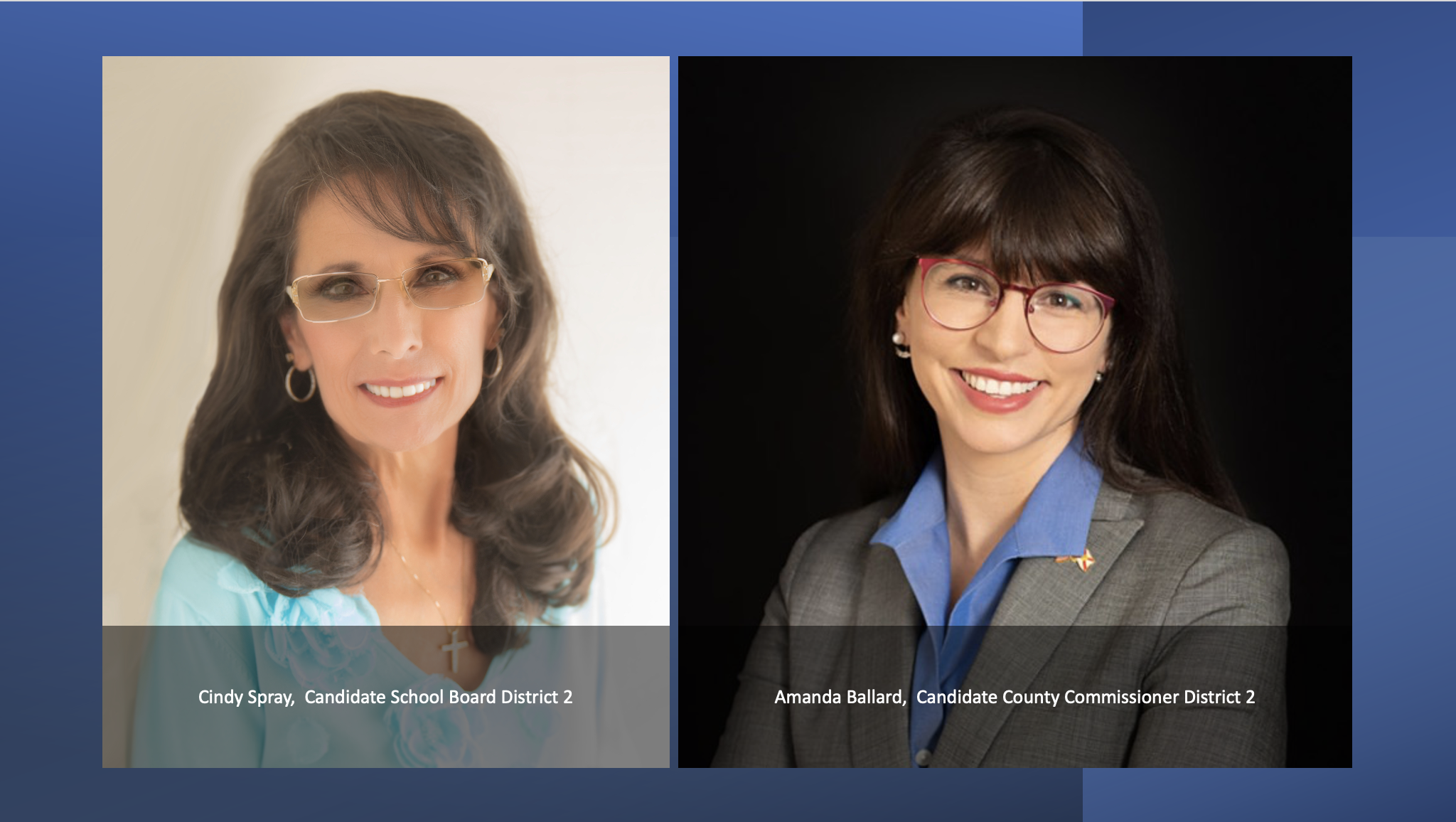 On November 8, voters in Manatee County have a unique opportunity to create a Board of County Commissioners and a School Board which is made up entirely of Conservative Republicans. But to do so it is crucial that we provide our District 2 candidates - Cindy Spray and Amanda Ballard - with as much support as we can. So we are asking all Manatee Patriot subscribers to consider signing up to help will phone banking, door knocking and other activities that will insure a District 2 Victory. So please click on the button below and sign up today!
Sign Up for Florida Fair Elections Brown Bag Lunch

Florida Fair Elections Coalition (FFEC) is a group dedicated to improving the election system in the state of Florida. This active group hosts a weekly Zoom meeting to discuss important topics related to Election Integrity. The list of speakers include subject matter experts from across the country and their discussions provide deep insights into our elections system. The meetings are held Thursday at noon. In order to participate you are asked to complete a short form, the link for which is provided below. Once complete, you will receive a Zoom meeting link directly from the organizers. So sign up today and learn how you can help improve our election systems! Click the button below to go to the form.

An Informed Citizenry is the best weapon against Tyranny!
Now more than ever, Conservatives need to be organized and informed. There still remains a number of Manatee Patriots subscribers missing vital information. So we are providing a link so that you can update your information in order for us to keep you informed on important issues, meetings, and events. To do so, simply click this link.