CS Bennett to Speak at Our Next Meeting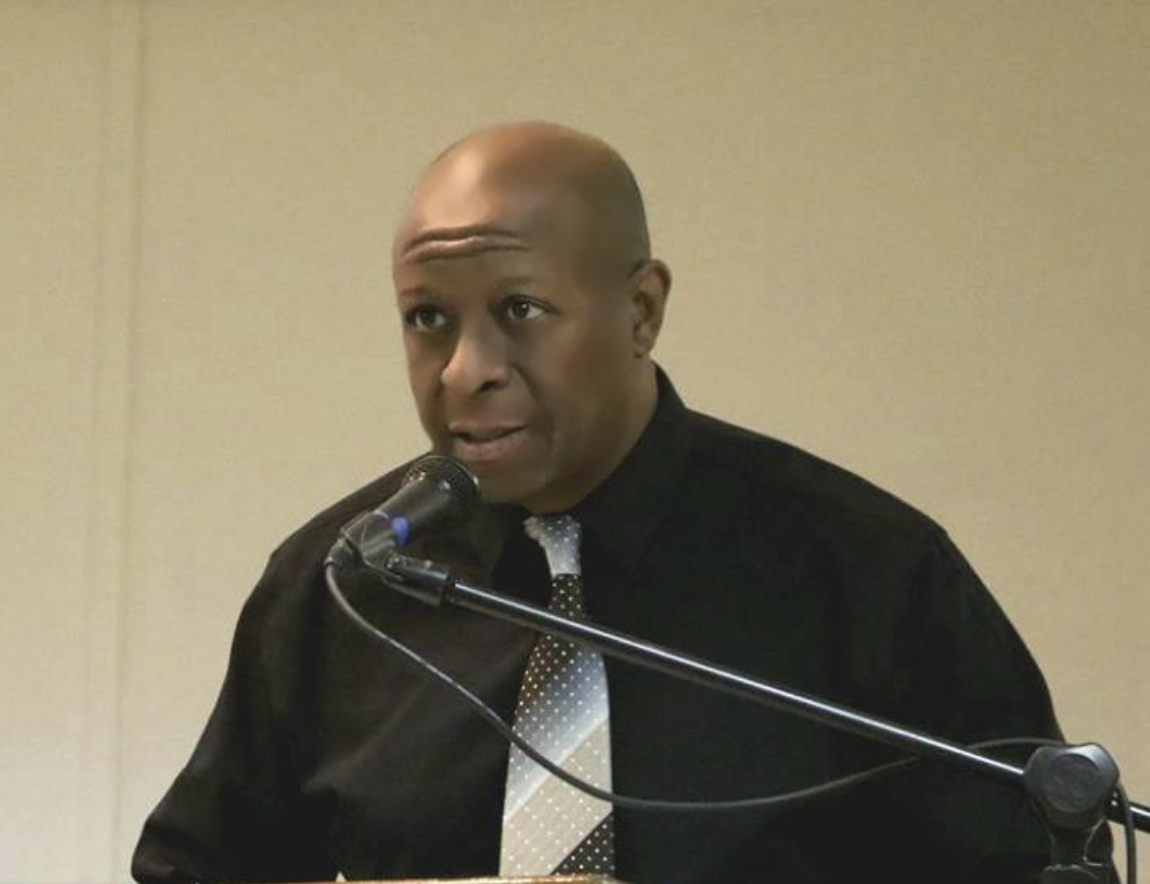 We are delighted to have nationally-known author and speaker CS Bennett to be the featured speaker at our next Manatee Patriots meeting. You won't want to miss his inspiring presentation.
We had a great turnout for Tuesday's Candidate Roundtable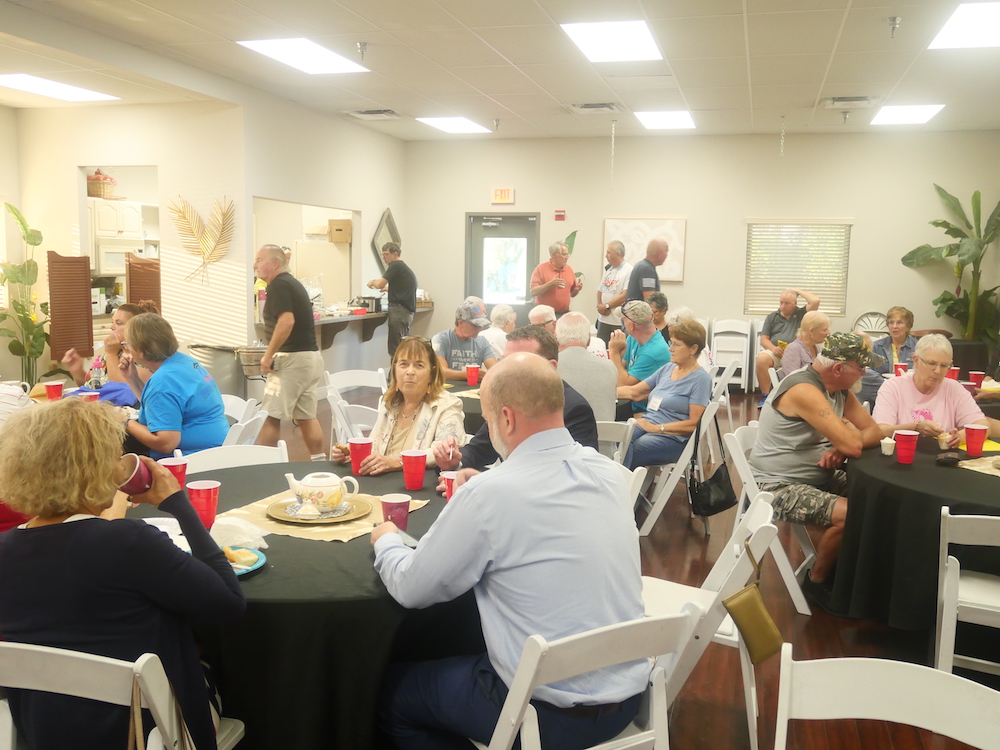 Attendees were able to engage with a host of candidates including: City of Bradenton Council Ward 4 Lisa Gonzales Moore, City of Palmetto Commissioner Ward 2 Kurt Mattingly and Manatee County School Board District 5 Richard Tatem. It was a unique opportunity for folks to learn more about the candidates' beliefs and plans for their respective offices.
Let's win this Election! Share this Newsletter with a Friend!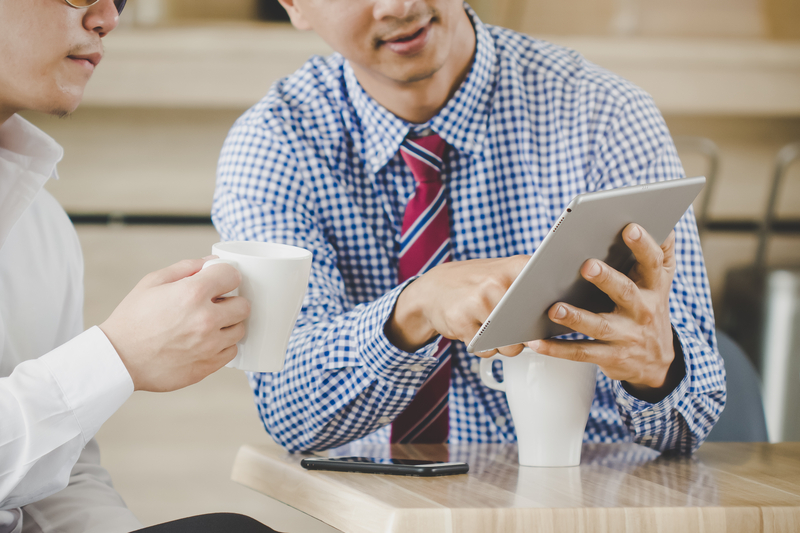 This newsletter contains scores of valuable information and voting recommendations that will ensure victory on Election Day. So it is now more important than ever to share this newsletter with everyone you know. Please do so today!
And while there, please encourage your friends and family to sign up for our newsletter. There is a button in the lower left corner of every page as seen below: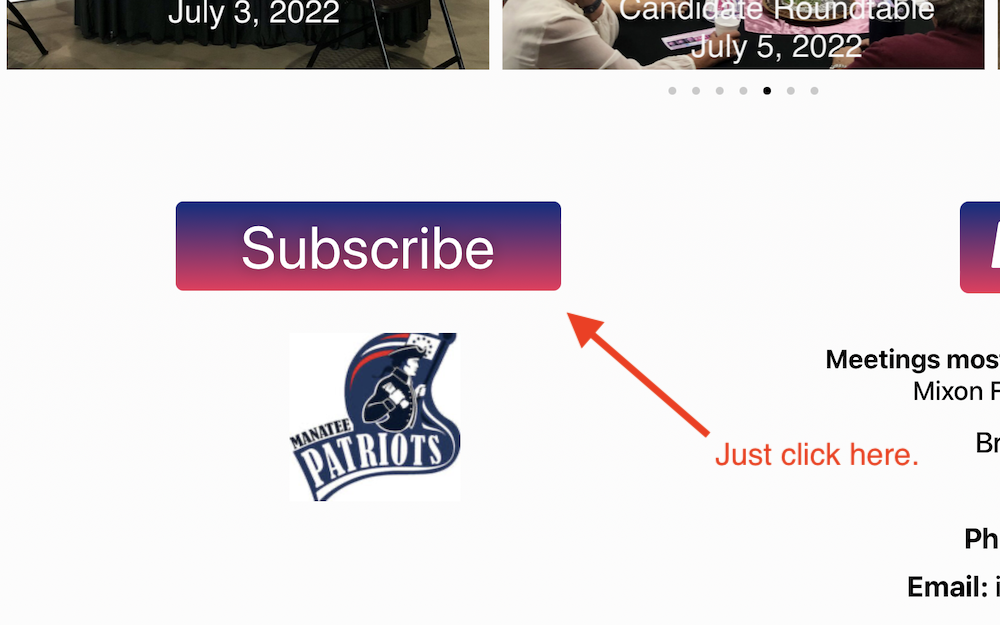 Also, Cindy's and Amanda's campaigns will be stationing folks to hand out literature at the Palmetto Library. You can volunteer to help out both of these campaigns. Details can be found further down in this newsletter.
Updated Voter Turnout is now posted daily on our website.
We try to update the data from Mike Bennett's office every morning around 6am. We will continue to do so through November 7. So check it out! Just click here to see the report.
Needed for the Snack Bar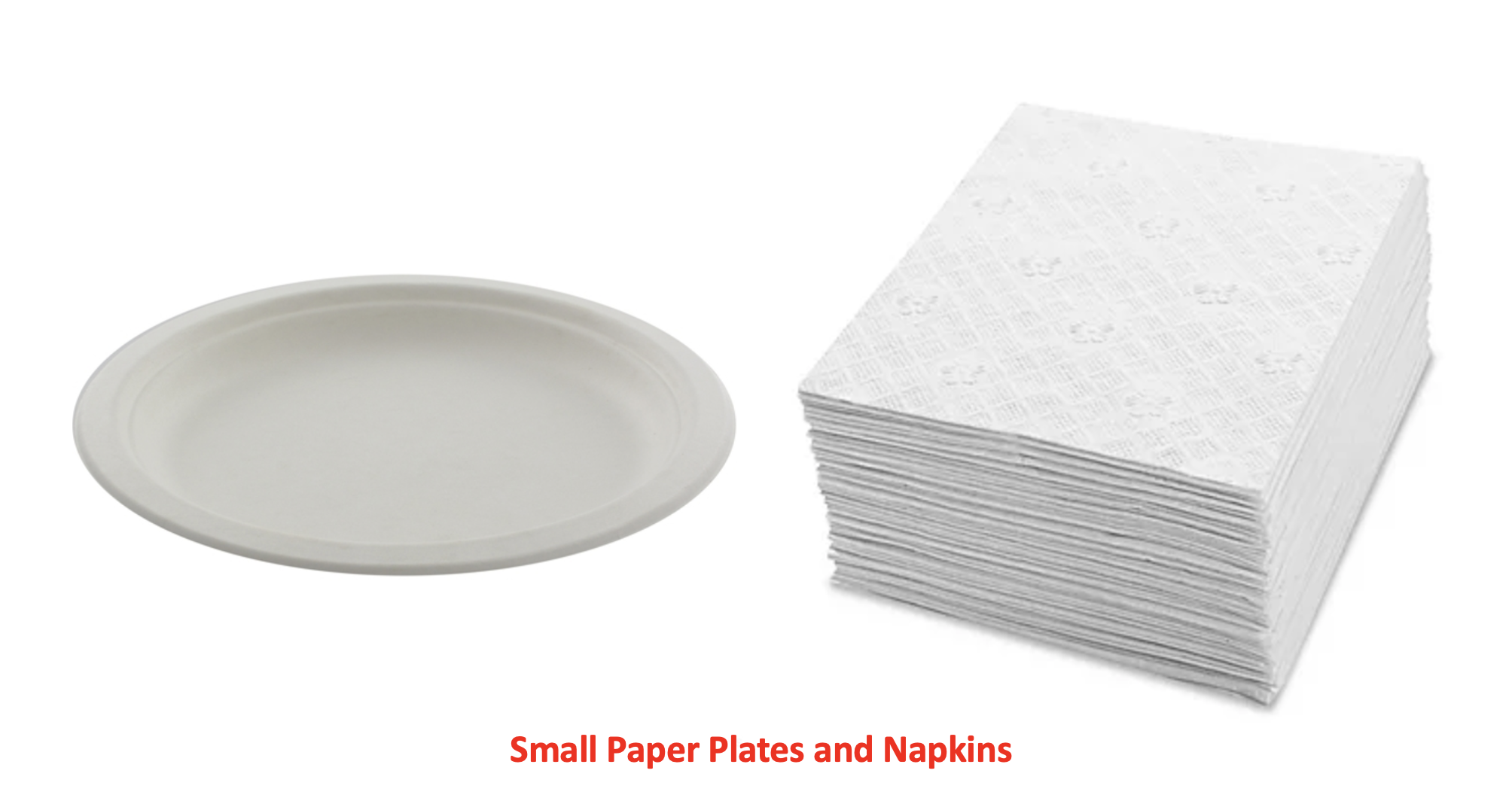 No Meeting on November 8
There will be no meeting on Tuesday, November 8 as many of our subscribers will be working at polling locations as Poll Watchers and Poll Workers.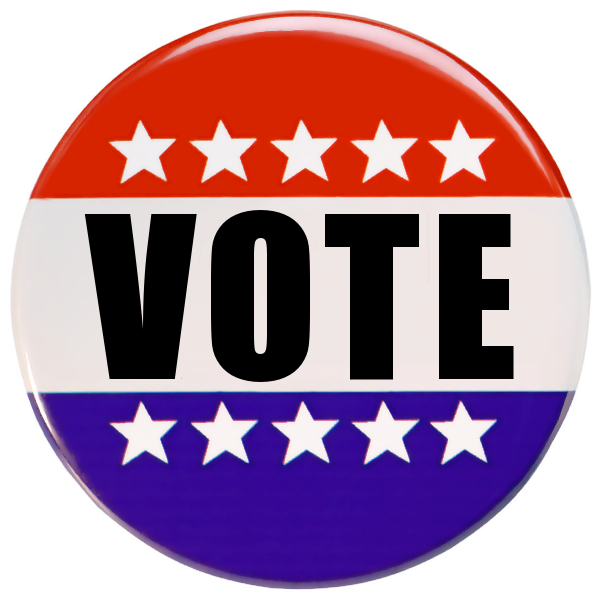 After the General Election, our next meeting will be held on Tuesday November 15, where our featured speaker will be Alex Newman. Alex will provide a recap of the Midterm Elections and provide insights into what we can expect to see in the coming months.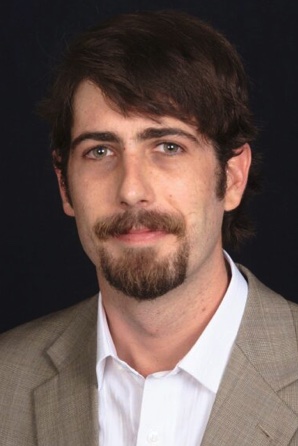 In this Email
Need a Reason to Vote In Person on Election Day?
Comparing the Manatee County Republican Party Voter Guide to Other Counties
Christian Family Coalition 2022 Voter Guide Now Available
An Update On District 2 Races
Reminder: Manatee Patriots Recommendations on Constitutional Amendments and Judicial Retention Are On Our Website
Support All Our Republican Candidates
Marco Rubio Rally November 1 at Robarts Arena
Come Out and Show Your Support for Gov. Ron DeSantis
Next Meeting Details:
Who: CS Bennett
When: Tuesday, November 1 at 6pm
Where: Mixon Fruit Farms
2525 27th Street East, Bradenton, FL 34208
Need a Reason to Vote In Person on Election Day?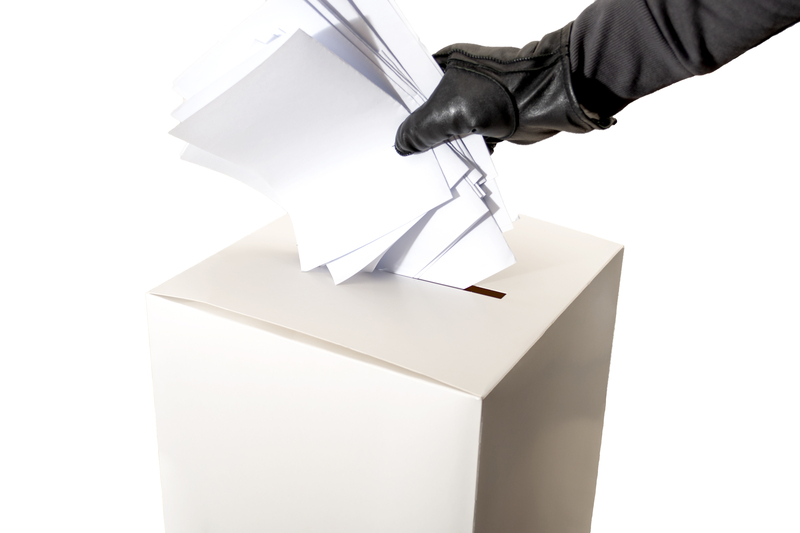 Earlier this week, the Gateway Pundit ran a piece on the corrupt Pennsylvania Democrat official's latest scheme to steal the Midterm Election in that state. It reported that over 255,000(!) Vote By Mail (VBM) ballots were sent to people they could not verify either by their Social Security or Driver's License numbers. The scale of this fraud is truly mind boggling. But perhaps it explains the Democrats' eagerness to promote with impunity a seriously impaired US Senate candidate in the form of John Fetterman (Did you catch any of the clips from the debate with Dr. Oz this week?).
The arrogance of this theft taking place in broad daylight should give pause to anyone considering Voting By Mail. There are simply too many opportunities for your vote to be compromised using VBM ballots. And while there does not appear to be any evidence of widespread VBM fraud in Manatee County, Voting By Mail does provide the opposition with key intelligence on voter turnout (as it does for everyone. See the report on District 2 race below). Armed with too much information, nefarious actors could glean the number of votes that need to be "found" in order to overturn an election. Voting in person on Election Day clearly frustrates these efforts.
If you have already received a VBM ballot and have not returned it you can still vote in person. On Election Day, simply go to your assigned precinct polling location, which can be found on the Supervisor of Elections (SOE) website, surrender your incomplete VBM ballot and the Clerk will provide you a new ballot for you to fill out. And then remember to contact the SOE office and ask to be removed from the VBM voter list for future elections.

To read the full article, simply click this link.
Comparing the Manatee County Republican Party Voter Guide to Other Counties

Our friends at Defend Florida have compiled a list of published GOP voter guides for all counties in the state. So you can see for yourself how Republicans across the Florida view the current races. To access this useful list, simply click this link.
An Update On District 2 Races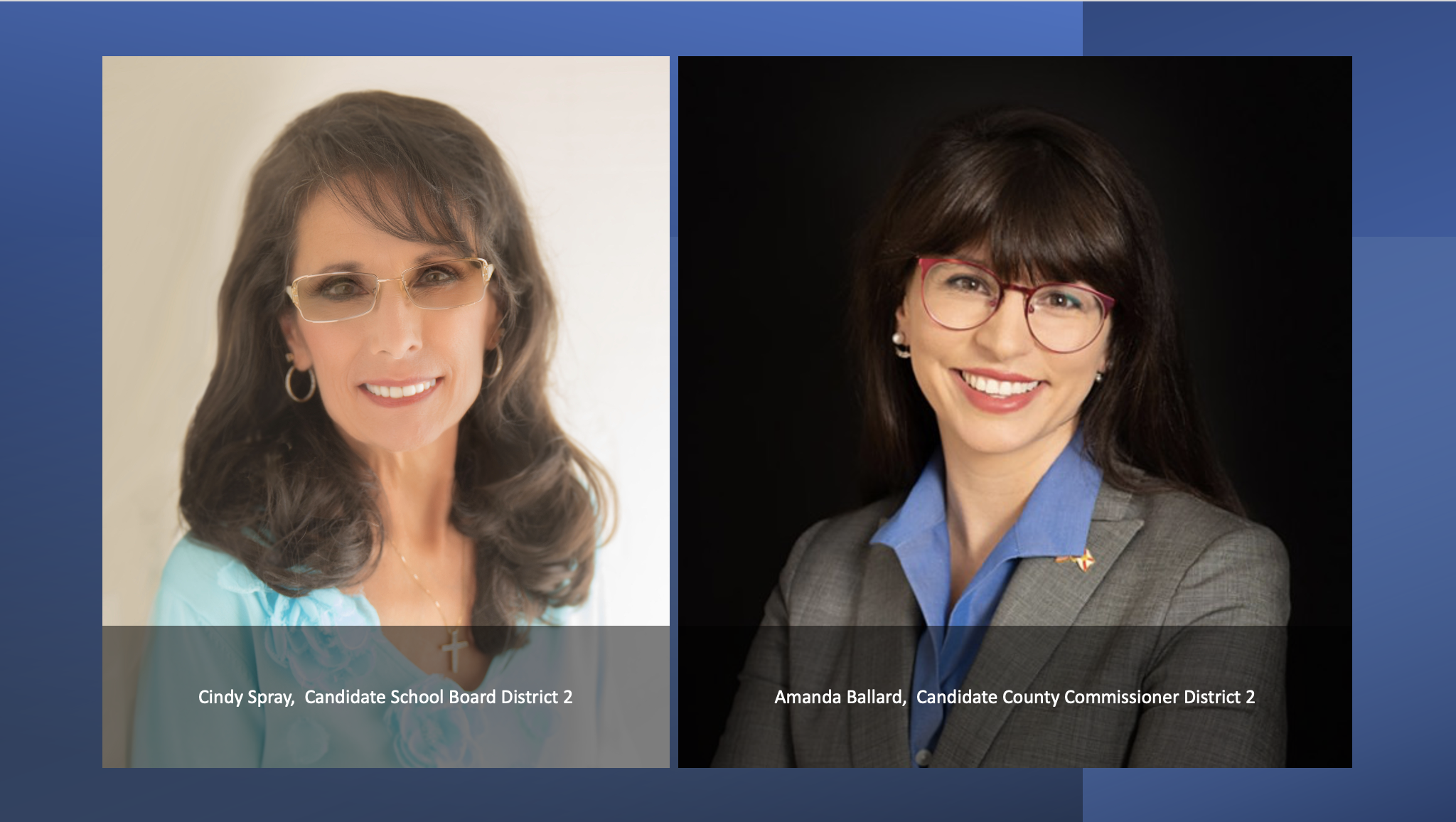 As of today, Republican turnout by Vote By Mail (VBM) and Early Voting now leads Democrat turnout in these categories. This follows the trend evident in county-wide returns.

But we can't stop now. Both Amanda and Cindy need help with sign waving and literature distribution at the following Early Voting location:
Palmetto Library -

923 6th Street West Palmetto FL 34221
Volunteers are needed to turnout daily until Early Voting concludes on November 6. We can't lose our momentum now, so please come out for a few hours whenever you can to help push Cindy and Amanda to victory on November 8.
Reminder: Manatee Patriots Recommendations on Constitutional Amendments and Judicial Retention Are On Our Website
The Manatee Patriots Board of Directors have published their recommendations on Constitutional Amendments and Judicial Retention issues on the 2022 General Election ballot. This key document may be viewed by clicking on the image below.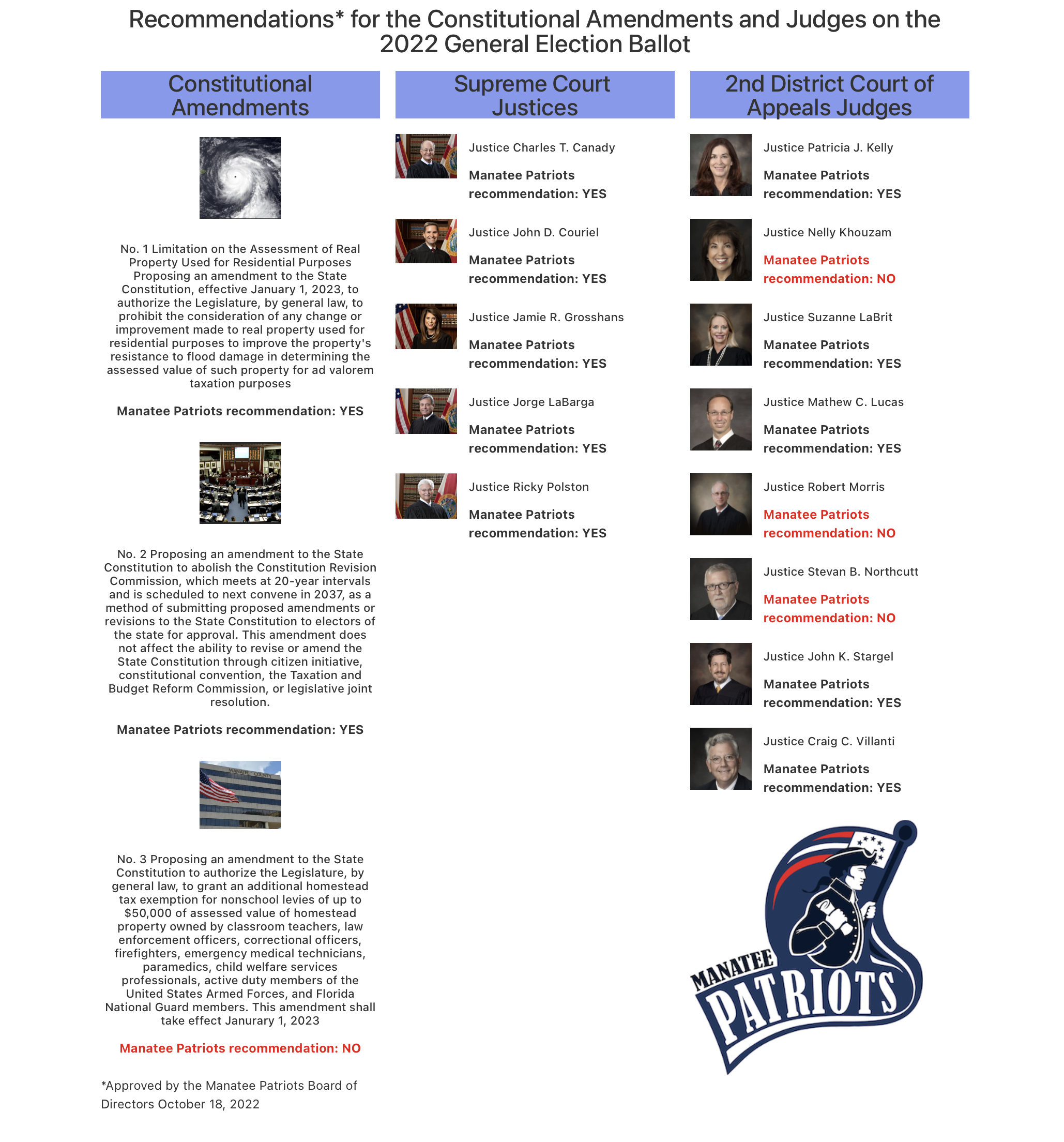 This valuable document joins the growing library of resources being made available to assist you in making the best decisions for the 2022 General Election. To access these resources, simply click on the button below.
You can download a copy of this flyer by clicking on the above image.
Marco Rubio Rally November 1 at Robarts Arena
The Republican Party of Manatee and Sarasota Counties will be holding a rally for Senator Marco Rubio as well as other local Republican candidates on Tuesday, November 1 at Robarts Arena. For details and to RSVP see the flyer below.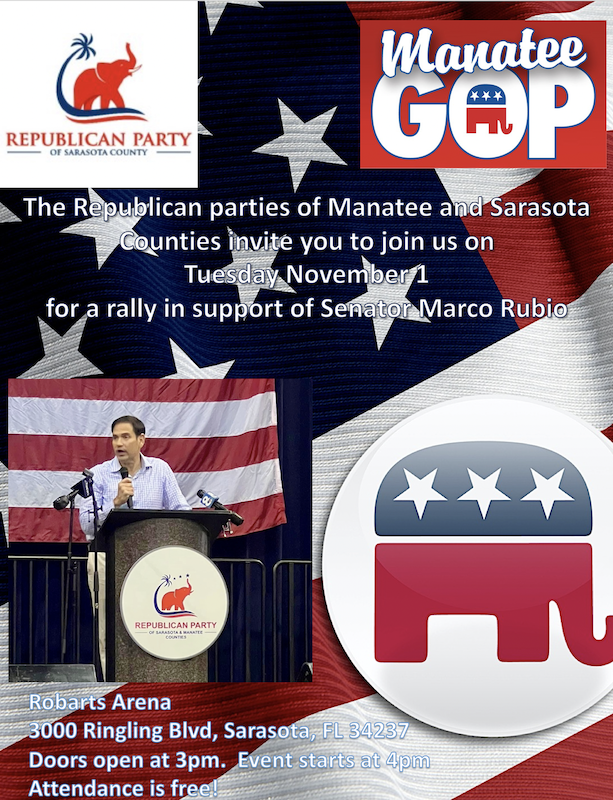 Come Out and Show Your Support for Gov. Ron DeSantis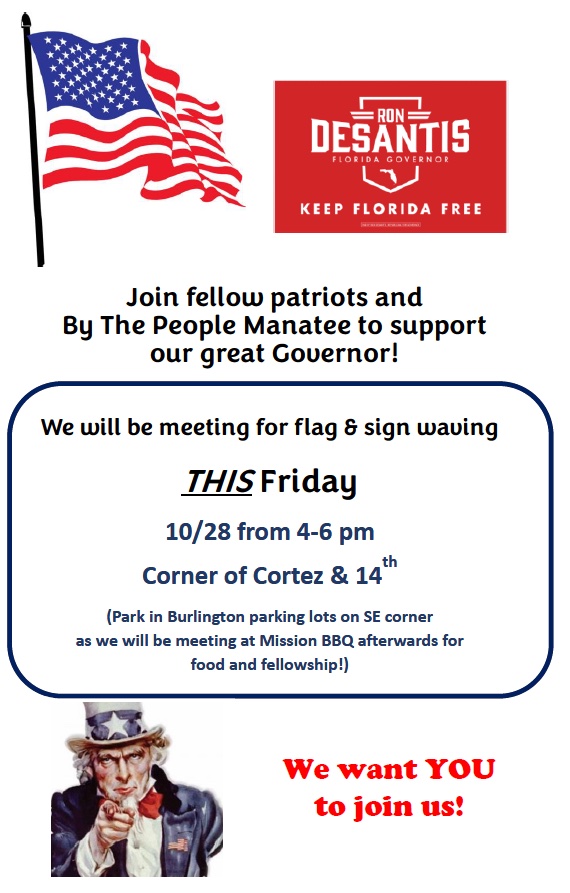 An Informed Citizenry is the best weapon against Tyranny!
Now more than ever, Conservatives need to be organized and informed. There still remains a number of Manatee Patriots subscribers missing vital information. So we are providing a link where you can update your information in order for us to keep you informed on important issues, meetings, and events. To do so, simply click this link.