Melissa Jacobs is a freedom-loving attorney from New York who fights for religious exemptions for vaccine mandates. Come hear what she's been doing and how to be prepared for future challenges. Be in the know—see you at Manatee Patriots Tuesday May 17, at Mixon's Fruit Farms.

Thanks to recording by Stephen Guffanti, you can view the May 10 Manatee Patriots meeting with Jim Shaw, candidate for Florida's Commissioner of Agriculture. Click on the picture to view.
Thank you to all who brought napkins and coffee cups for our Manatee Patriots Snack Bar!
We are sad to say that Marti Molloy's husband, John, passed away this past weekend. Marti has been active with Manatee Patriots since the very beginning of the group and served on Tea Party Manatee's founding board of directors. Marti and her new helper Kristy are the smiling faces you see each week at Manatee Patriots Welcome Table.
John Molloy was active for years as well with Tea Party Manatee until illness prevented his participation.
We'll let you know about funeral services for John. Meanwhile, if you want to give a sympathy card to Marti, just bring it to Manatee Patriots Tuesday May 17 and Janet Mixon will deliver your card to Marti.
You can read John's obituary and sign up to learn about his service here: https://www.dignitymemorial.com/obituaries/ellenton-fl/john-molloy-10742409
Read on to be informed about important events and simple actions you can take to make a difference.
In this Email
• Melissa Jacobs Bio
• Call Your Senators TODAY; Fight WHO Takeover of Healthcare
• Take Action—Tell Electeds No Funding for the WHO
• Remember—Date Change: 'The Good, Bad and the Ugly' Meeting Now June 23
Who: Attorney Melissa Jacobs
When: Tuesday May 17, 6 - 8 pm
Where: Mixon's Fruit Farms
2525 27th St. E.
Bradenton, FL 34208
Questions? Contact Manatee Patriots at 941-301-4636 or Email: info@manateepatriots.us
Forward this newsletter to a friend!
Our meetings are free, informal and fun, and you can enjoy our free light refreshments at our snack bar. Plus you'll meet like-minded patriots, learn about our government and our freedoms, and get encouraged, inspired and informed.
Melissa Jacobs Bio
Melissa Anne Jacobs, Esq., cut her legal teeth as a civil litigator and trial attorney in New York City for over eighteen years before expanding her practice as a managing litigator and general and in-house counsel for a 501(c)(3) international nonprofit organization in Colorado.
In this latter role, she handled a wide variety of matters in addition to litigation, including health advocacy initiatives, employment, discrimination, constitutional and first amendment issues, regulatory compliance, corporate governance and intellectual property.
When the Covid-19 era reared its ugly head to humanity, Melissa felt called to step up as an advocate for the truth amidst such confusion and for so many whose lives had been turned upside down, particularly in NY where she holds her primary license to practice law.
In early 2021, she became one of the first members of the attorney alliance for America's Frontline Doctors and has taken on many health and freedom advocacy efforts since, both individually and in collaboration with other colleagues.
Melissa also works with Children's Health Defense and has been assisting individuals nationwide whose constitutional rights have been threatened during this unprecedented event in human history. She remains on the frontlines of the health and freedom movement.
Ms. Jacobs has a background as a professional actress and performer for theater and television as well as a guest commentator for Court TV, giving her an added edge both in the courtroom and for media appearances on behalf of her clients and in furtherance of her mission as an advocate for the health and sovereignty of humanity.
Excerpt from Karen Schoen
Call Your Senators TODAY; Fight WHO Takeover of Healthcare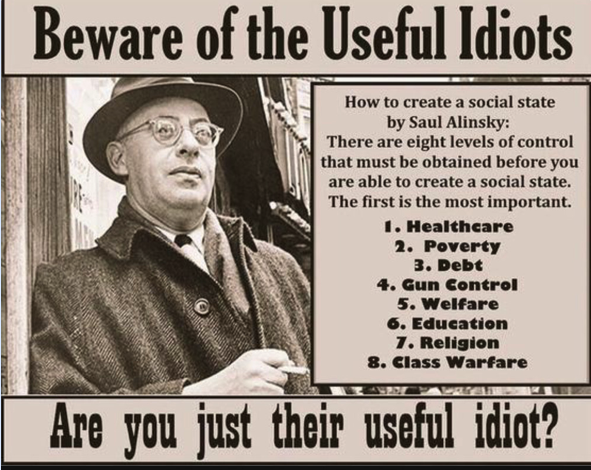 "On or about May 23, the illegitimate Biden will force America to lose its sovereignty to the UN WHO regarding healthcare decisions.
Since the communist WHO has no regard for seniors, they won't provide or support many life saving procedures for seniors. Imagine having a heart attack and "being made comfortable" instead of being treated. Remember the first goal of the Great Reset communists is DEPOPULATION.
…Who do you want determining your healthcare? The decision is yours to make.
"PATRIOTS, it is time for all of us to take a STAND! The Radicals are warning of another COVID out break in the fall.Yes, just in time for the election.
…The LEFT wants you to vote by mail do not take a chance go to the polls or get a ballot and drop off inside of the supervisor of elections.
"The RADICALS know they will LOSE the election. Let's get ready and help turn this Country around we need everyone to help. We must fight the WHO takeover of Healthcare.
ACTION NEEDED TODAY
CALL your Senators and tell them to STOP the amending of a TREATY which will give the World Health Organization power over us on Human Health!
CALL TODAY
Senator Rick Scott 202-224-5274 or 239-231-7890
Senator Marco Rubio 202-224-3041 or 305-418-8553

Click on the picture below to LISTEN TO MICHELE BACHMAN about this issue:
From Stand for Health Freedom
Take Action—Tell Electeds No Funding for the WHO

Did you know that a declaration of public health emergency by the World Health Organization (WHO) could be used by the CDC to justify detaining and examining Americans suspected of being ill, even without the declaration of an emergency under U.S. law?
The U.S. has proposed amendments to the existing International Health Regulations that would drastically expand the authority of the WHO. This is a separate plan in addition to the pandemic treaty being drafted right now that SHF has already alerted you to. The two documents combined would create quite a structure for global health surveillance and governance!
We can act now to tell our lawmakers to step in. They've been asleep at the wheel when it comes to the WHO, but it is time for us to wake them up! Click the link below.
At the link you will be able to:
• Send a pre-drafted, customizable message to your Representative telling them to support a bill to defund the WHO.
• Send a pre-drafted, customizable message to your Senator telling them to check the power of the president regarding his international agreements with the WHO.
• Get a primer on what's up with the WHO in an easy-to-read summary.
We urge you also to phone your representative. Your voice is powerful. And all it takes is 5-10 people to call in one day on the same topic for the squeaky-wheel effect to kick in.
Click the buttom below to take action now!
Stand for Health Freedom
Remember—Date Change: 'The Good, Bad and the Ugly' MCRLC Meeting Now June 23



CLICK THE "REGISTER NOW" BUTTON BELOW TO REIGSTER FOR THIS OUTSTANDING EVENT
An Informed Citizenry is the best weapon against tyranny!
Now more than ever, Conservatives need to be organized and informed. There still remains a number of Manatee Patriots subscribers missing vital information. So we are providing a link so that you can update your information in order for us to keep you informed on important issues, meetings, and events. To do so, simply click this link.